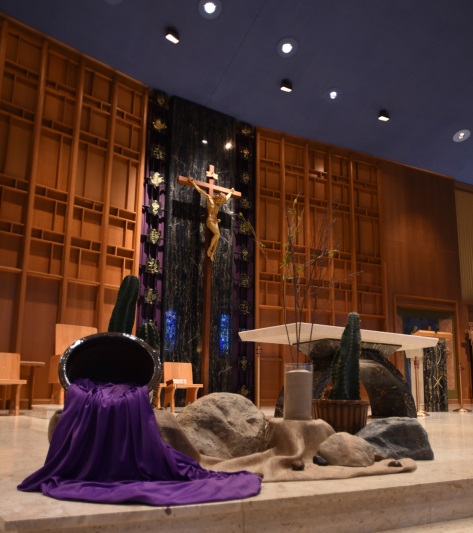 Altar Server
An altar server is a lay minister in at least 3rd grade who assists the clergy during liturgical celebrations such as Catholic Masses, Weddings, and Funerals. Altar servers are responsible for processing into the church, setting the altar table, and presenting prayers and readings to the priest. If you would like to become involved as an altar server at Saint Anne Church, please contact Andrew Barnhart to schedule a time for training and discuss your availability.
Eucharistic Minister
Eucahristic Ministers share their faith by distribution of the Eucharist on Sundays and Holy Days. They also take the Eucharist to individuals at the Baptist Home and homebound members of the parish. Please contact the parish office if you would like to get involved in this ministry at (412) 344-5010.
Greeters
Be a part of the hospitality at Saint Winifred Church as a greeter for Sunday Masses and special occasions. Greeters welcome visitors with a warm presence in our parish each week. No training needed, please just bring a bright smile. Please contact Donna Mega to get involved at (412) 563-0459.
Lectors
Lectors read during the Liturgy of the Word at Mass as well as various other liturgies including the Stations of the Cross during Lent. While many lectors have experience with public speaking prior to becoming a lector; others develop their natural abilities with this ministry.
Music Ministry (Click to be directed to our Music Ministry Informational Page)
Ushers
Ushers welcome and assist those who come to our Eucharistic celebrations. The only time commitment for this ministry is presence at Mass where the ushers assist in critical tasks during the service.
Food Pantry
The Saint Winifred Food Pantry is funded and operated by a coalition of eight churches: Saint Anne, Saint Bernard, Saint Germaine, Saint John Capistran, Saint Louise de Marillac, Saint Norbert, Saint Thomas More, and Saint Winifred. It survives primarily through donations and food drives by members of these churches and the generosity of numerous faith groups and organizations throughout our local community. The Food Pantry is open on Wednesday and Saturday from 10:00 - 11:00 am and food delivery is available to shut-ins on Saturdays. Please use our 24-hour phone-messaging service to obtain more information or place a call at (412) 343-1915.
Hands of Love
The Saint Winifred Hands of Love Ministry is a group of knitters and crocheters who meet twice a month in the O'Shea Center to create chemo caps, prayer shawls, lap robes, baby hats and booties and socks for those in need. No experience is necessary to participate as our members are willing to teach anyone who is interested. Hands of Love meets the 2nd and 4th Thursdays of each month. If you would like to get involved, please contact Joannie Brown to inquire at (412) 657-7880 or by email at liberati17@yahoo.com
Saint Vincent de Paul Society
Founded in 1833, the Society of Saint Vincent de Paul serves local individuals in need on a person-to-person level. Members meet on a weekly basis and are devoted to a deeper embrace of the Gospel message through prayer and community outreach. Serving the local community, members provide one-on-one visitation and consultation, as well a financial support for those in distress. If you are interested in becoming more involved in this ministry or if you know of someone in need, please contact the parish office at (412) 344-5010.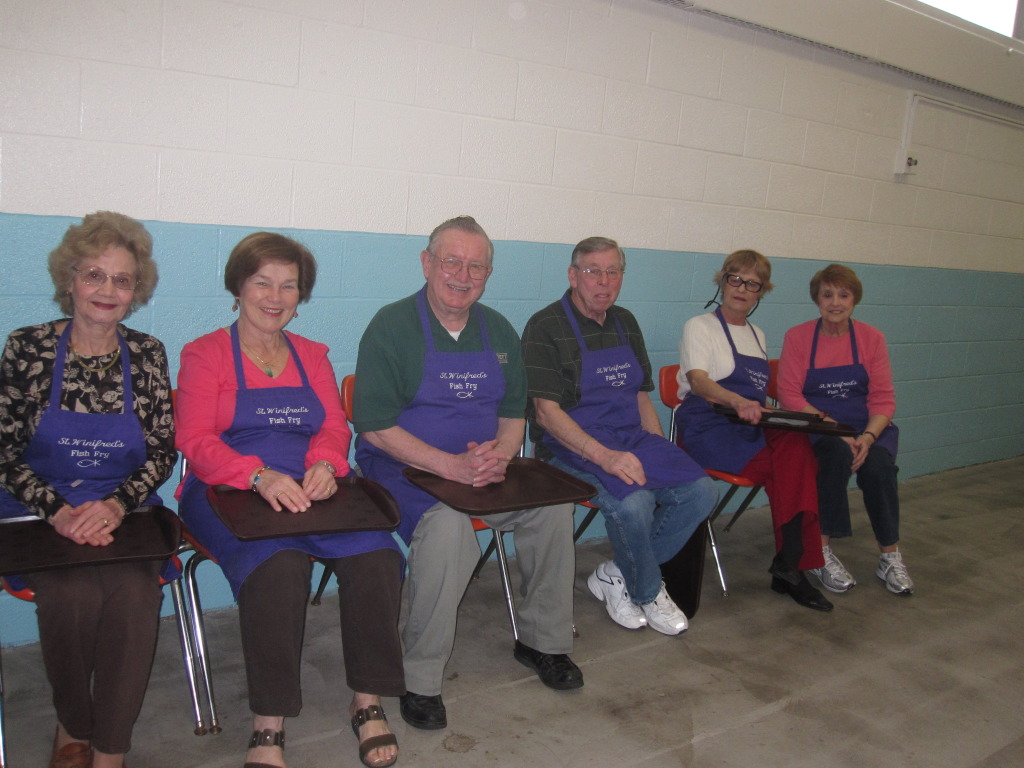 Bible Study
Join us every Friday morning from 10 a.m. to 11 a.m. in the O'Shea Center to discuss weekly Bible lessons. All are welcome. Please contact Lois Yates to join or for more information at (412) 531-2400.
Coffee and Donuts
Please join us to meet and greet in a parish-wide gathering after our morning Masses throughout the year with coffee and donuts. All are welcome! If you would like to get involved, please contact Cindy Blockhand (412) 417-0193.
Fish Fry Committee
Our annual Lenten Fish Fry begins on Ash Wednesday and continues every Friday during Lent, including Good Friday. Parish volunteers work to raise money for our Parish and Parish School through this fundraiser. Volunteers of all ages and skills are welcome! Please contact Darlene Vietmeier to get involved at (412) 343-6929.
Joy of Belonging
The Saint Winifred Joy of Belonging committee welcomes new parishioners by creating and delivering welcome boxes for new families. This is a great way to meet new parishioners and families. Please consider helping to welcome our newest members. For more information or to join, please contact Janice Caruso and Eileen McElhone through the parish office at (412) 344-5010.
Men's Club
Saint Winifred's Men's Club supports social opportunities throughout the parish and primarily provides ushers as part of the liturgical ministry services each week. Meetings are held in the O'Shea Center the second Wednesday of each month at 8 p.m. Please contact Andy Vater to join or inquire at (412) 874-3603.
Women's Guild
The Saint Winifred's Women's Guild provides religious, educational, cultural, and fundraising activities. The women meet on Tuesday evenings in Benedict Hall at 7:30 p.m. Please contact Darlene Vietmeier to join or form more information at (412) 343-6929.