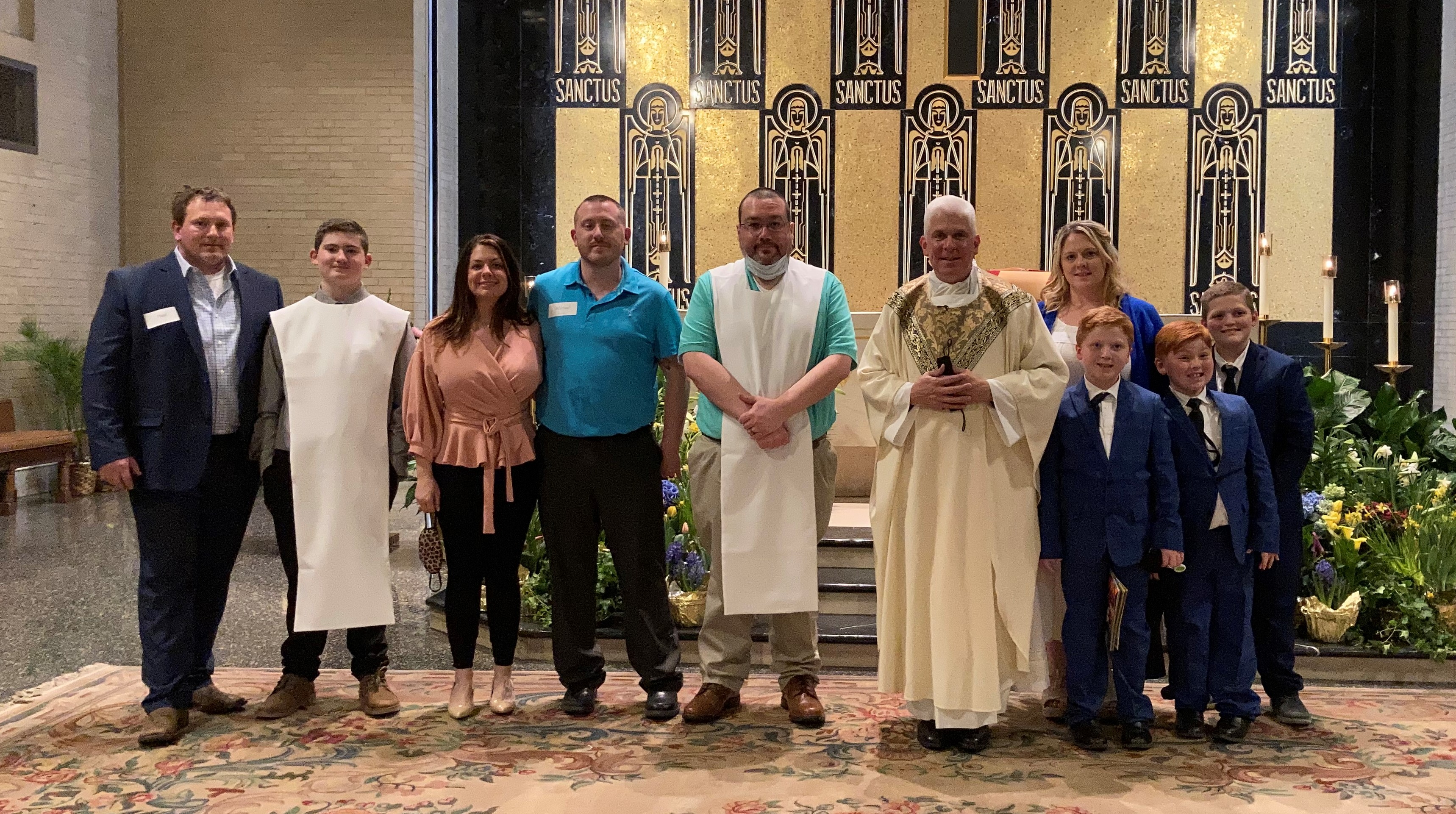 RCIA, or the Rite of Christian Initiation of Adults, is a process of initiation into the Catholic community of Faith for persons who are experiencing a conversion in their lives and seeking either Christian Baptism or Full Communion with the Catholic Tradition through Holy Eucharist and Confirmation. In the process, you will study scripture, learn about Catholic teaching and values, and develop a prayerful relationship with God supplemented by involvement in the Catholic community.
If you're interested in living a Catholic life, give us a call at (412) 531-5964. Our Director of Adult Faith Formation, Don Fontana, and our Pastor, Fr. Michael Caridi are eager to speak with you about our RCIA program, and we hope that you will join our community!
Get FORMED in the Faith
FORMED is an online platform geared toward adults and families for the purpose of learning and engaging in Catholic content. You can find books, movies, documentaries, studies, and audio talks to support your interests and needs. Registration is FREE when you sign up with Saint Paul of the Cross Parish! Click
here
to get started.
United States Conference of Catholic Bishops (USCCB)
The USCCB offers several resources for those considering a transition into Catholic life. Click
here
to be directed to their webpage with informatoin about RCIA, what to expect, and how to get started.
Beginning Catholic
Check out this website with information about the process of becoming Catholic, and get answers to common questions, read Catholic prayers, and learn about Catholic Moral Teaching, all in one place. Click
here
to learn more.