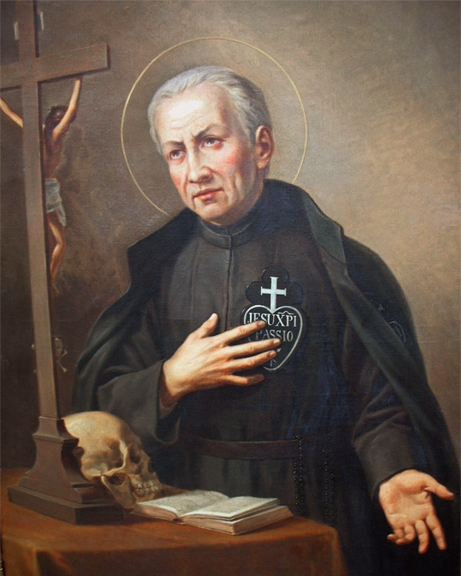 Our Mission
Saint Paul of the Cross Parish is a Roman Catholic community pursuing Life in Christ through the celebration of the Sacraments, faith formation, service, and fellowship - accessible to all.

Our Parish
Saint Anne Church and Saint Winifred Church were effectively merged as a result of the diocesan initiative, On Mission for the Church Alive, and declared Saint Paul of the Cross Parish on July 1, 2019 by Bishop David A. Zubik. The new parish name was derived from the Passionist priests who established Catholic churches in and around the South Hills of Pittsburgh.
Saint Paul of the Cross was the founder of the Passionist order of priests and is known for his devotion to the Passion of Jesus Christ. His meditation of and devotion to the suffering of Jesus influenced his preaching and ministry that converted many souls. He is often portrayed carrying a crucifix and dressed in long black robes with the symbol of the Passionists over his heart.
Prayer to Saint Paul of the Cross
O glorious Saint Paul of the Cross, you were chosen by God to profess to all of humanity the bitter sufferings of His only-begotten Son, and to spread devotion to the Passion of Jesus throughout the world.
By your preaching and holy example Jesus converted thousands of sinners through you by bringing them to the foot of the Cross to repent of their sins, thereby obtaining for them His infinite forgiveness and mercy! May Jesus be blessed for His extraordinary grace that was so often made present in your life, and for the many miracles He worked through you for the conversion of souls!
O blessed Saint Paul of the Cross, turning towards you now I ask that from your place with Jesus and Mary in heaven that you may look mercifully upon my poor soul and hear my prayers, and with all of your love humbly present them to Jesus for me.
Obtain for me also a great love of Jesus' suffering, that by frequent meditation on His Passion I may take up my own cross and accept with holy resignation the sufferings that God has permitted in my life. Help me to suffer and to sacrifice in union with Jesus for the conversion of my poor soul, the souls of my loved ones, and for all of humanity. Help me to love Jesus and Mary with all of my heart, and intercede for me that I may, by the grace of God, die a holy death, and come at last to enjoy with you the blessed Presence of Jesus and Mary in Heaven for all of eternity. Amen.
Saint Anne is the mother of the Blessed Virgin Mary and therefore grandmother of Our Lord. Not only is she significant in her relationship to Our Savior, but is commended as a saint in her own right for having raised her daughter Mary as a devout and holy Jew. The feastday of Saint Anne and Joachim, her husband, is July 26.
The original Saint Anne Parish was one of the earliest congregations of any denomination in the South Hills of Pittsburgh. Founded in 1889, Saint Anne Parish was formed from German Catholic farming families. The orginal church building, dedicated in 1892, served the parish for 70 years until the current church building was constructed in 1962.
Prayer to Saint Anne
Glorious Saint Anne, filled with compassion for those who invoke you and with love for those who suffer, burdened with the weight of my troubles, I come before you and humbly beg you to take the present intention I bring to you under your maternal protection. Ask you daughter Mary to intercede for me and to bring my petition to the feet of Jesus so that He may answer my request. Keep interceding for me until my request is granted. Above all, obtain for me the strength and grace of one day seeing my God face to face, and praising Him with you and Mary and all the saints, through all eternity. Amen.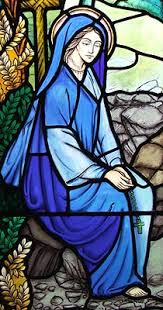 Saint Winifred was born in North Wales in the early seventh century and was of noble lineage, a descendant of early Welsh kings. Her mother's brother was an abbot, Saint Beuno. From an early age, Winifred was instructed in the spiritual life by her uncle, and her sole desire was to dedicate herself to God and become a nun. She lived under Saint Beuno's care, near a chapel he had built in her native town of Abeluyc. The feastday of Saint Winifred, virgin and martyr, is November 3.
To meet the needs of the growing South Hills area in 1960, Most Reverend John J. Wright deemed it necessary to establish a new parish and school to serve the communities of Mt. Lebanon, Castle Shannon, and Baldwin Township. It is believed that Bishop Wright, upon a visit to Wales and finding himself in a small shrine honoring Saint Winifred, decided to choose this Welsh girl, martyred in the preservation of her virtue, as the patroness of the new parish.
On December 8, 1960 a Decree was issued, establishing the new district parish of Saint Winifred with Reverend Benedict Erkens appointed as the first pastor. Until the completion of the church, Masses were celebrated in the South Hills Catholic High School Auditorium. Father Erkens celebrated the first Mass for Saint Winifred Parish on December 11, 1960.
In order to appease the residential neighbors, whose concern was an extensive building program would be drawn out over many years, the Diocese chose to construct all four buildings - Church, Rectory, Convent, and School - simultaneously, a building program that was unprecedented at the time. All buildings were completed within 34 months and the first Mass in the newly erected Saint Winifred Church was offered on Sunday, October 13, 1963.
Prayer to Saint Winifred
O Blessed and Holy Saint Winifred, intercede for me before the Throne of God. Ease my troubles and cure my bodily illnesses. Give me the inspiration and courage to overcome rejections and hardships in my daily life. Amen.