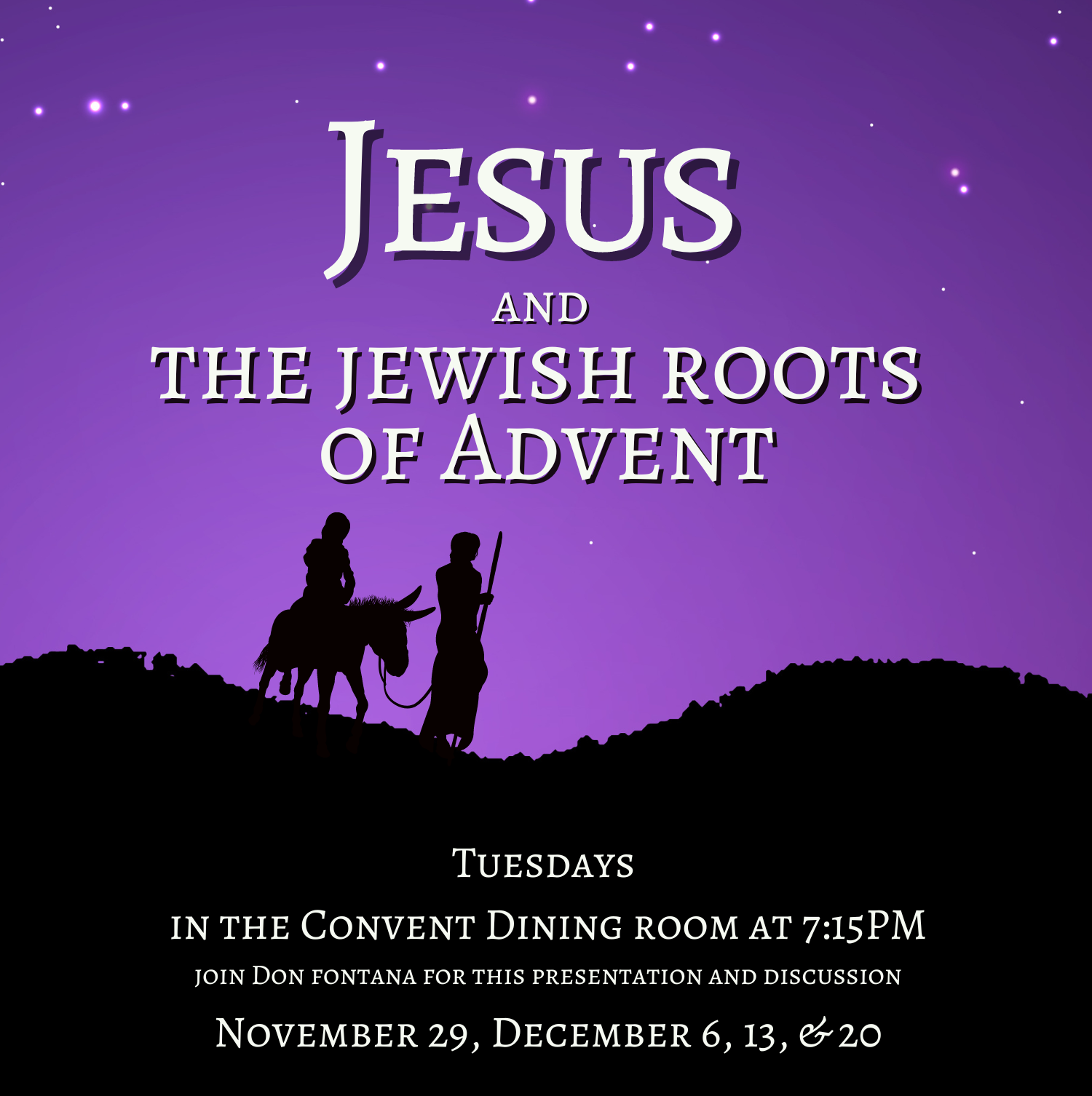 Have you ever felt that when Christmas comes around, you're just not ready? Of all the liturgical seasons of the year, Advent is certainly the most stressful, and it may be the most confusing. But what is the deeper meaning of Advent? And how can understanding this season help us better prepare for Christmas?
This series will help you gain a deeper understanding of the ancient Jewish prophecies of the Messiah and help unlock the hidden meanings of the season of Advent.
Join Don Fontana for this presentation and discussion on Tuesdays of Advent.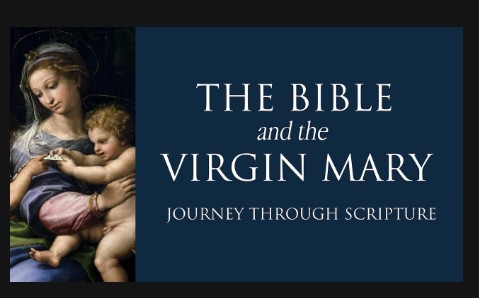 Join Don Fontana on Tuesdays, January 10th & 24th, February 7th & 21st, April 11th & 25th, and May 9th in the Convent Dining Room (Saint Anne Church) from 8:45 to 10:00 AM to enjoy this FORMED presentation.
The Bible and the Virgin Mary is based on the work of Dr. Scott Hahn. Dr. Hahn, an exceptionally popular speaker and teacher, has delivered hundreds of talks nationally and internationally on a wide variety of topics related to Scripture and the Catholic faith and is the bestselling author of numerous books. He is a professor of Theology at Franciscan University of Steubenville and the founder and president of the Saint Paul Center.
Matthew Leonard, the presenter, is an internationally known speaker, and author. A convert to Catholicism and former missionary to Latin America, he is a frequent guest on radio and television programs, and hosts a podcast on iTunes titled The Art of Catholic. Matthew holds a Masters in Theology from the Franciscan University of Steubenville.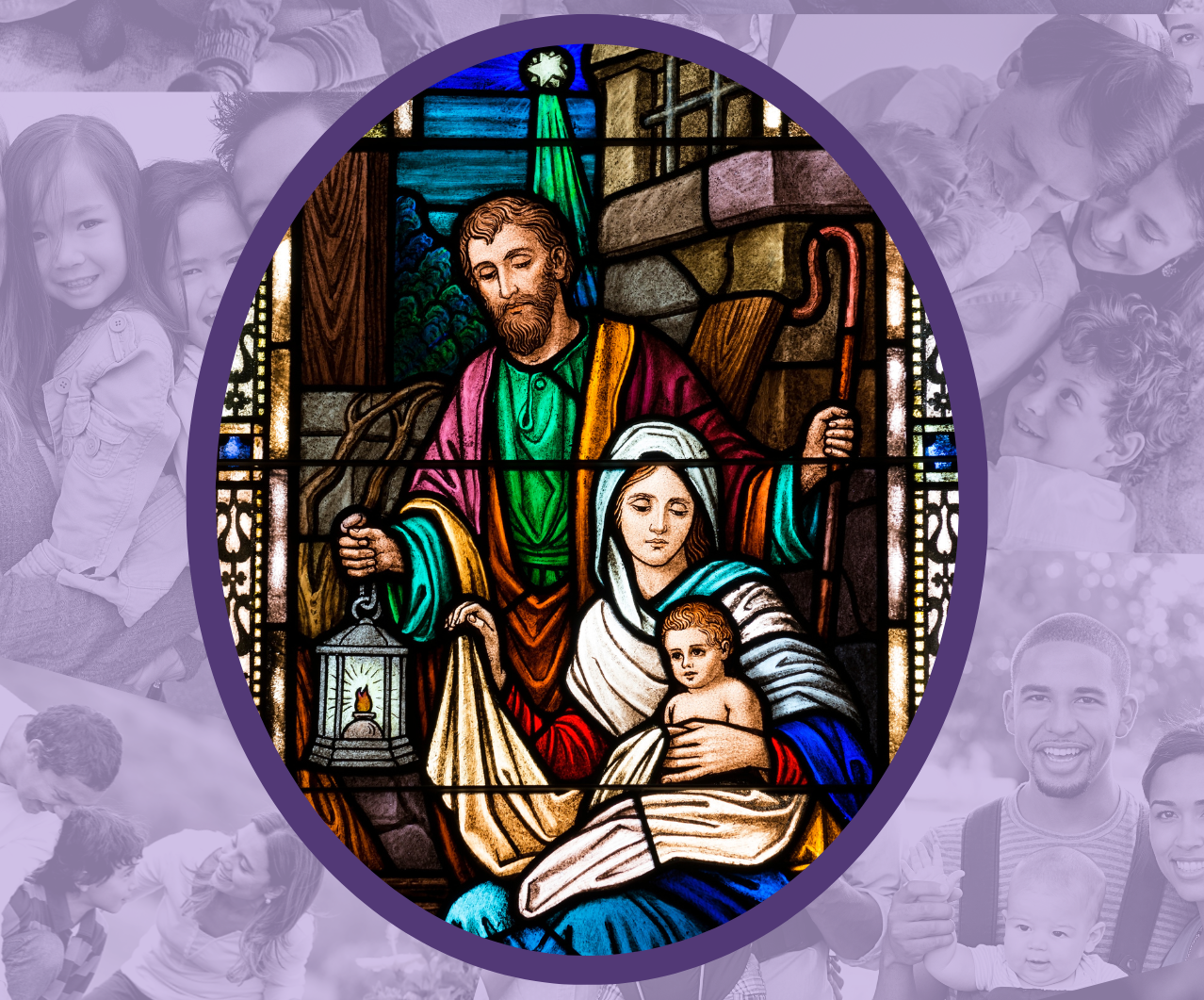 Fr. Richard Infante will offer a special
Advent Meditation
on December 8th,
The Solemnity of the Immaculate Conception,
following the 6:30 PM Mass in Saint Anne Church.

The Familial Shape of Christian Revelation:
The Family at the Center of Our Faith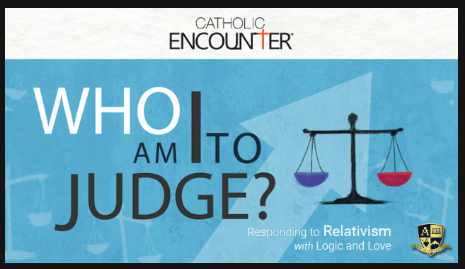 Who Am I to Judge? Responding to Relativism with Logic and Love
Discussing moral issues with family and friends can be a challenge in a culture that strongly promotes the idea that there is no objective truth. In this FORMED series renowned author and theologian Dr. Edward Sri provides 5 "keys" to enable Christians to oppose with logic and love what Pope Benedict XVI called the "dictatorship of relativism." Speaking from a wealth of personal experience, he also clarifies the proper understanding of what it means to judge, and the importance of making good judgments.

Participants should gather Sunday evenings 7:00-8:00 PM in the DePalma Room om January 15th, February 19th, April 16th, May 21st and June 4th.
FORMED is an online platform geared toward adults and families for the purpose of learning and engaging in Catholic content. You can find books, movies, documentaries, studies, and audio talks to support your interests and needs. Saint Paul of the Cross Parish often uses this platform for adult education classes, sacramental preparation, and as a supplement to Bible studies, and we want to offer our parishioners the opportunity to join in our membership.
Registration is FREE when you sign up with Saint Paul of the Cross Parish! Here's how:
1. Navigate to
FORMED.org
2. Click on "Sign Up"
3. Click on "Sign up as a Parishioner"
4. Create a New Account - Find our parish by entering our zip code 15234 into the field. Click on "St. Paul of the Cross" when it appears. Then click "next".
5. Enter your name and email address in the appropriate fields then click on "sign up"
Diving into the beauty of the Faith has never been easier: at home, on the go, or from amy internet connected device. Discover thousands of content options...there's something for every member of the family to help them grow closer to Christ and His Church.
Questions about registration? Call Don Fontana, Director of Adult and Young Adult Faith Formation at dfontana@stpaulofthecross.com or call (412) 531-5964.